Standard List View in CentraHub CRM
Standard List View is a default set of criteria that are ready to use for the users in the business operation management. Depending on the requirements, you can customize the Standard Views and sort the order of the list. The standard list view cannot be deleted. You can select the List View of any Module home page by clicking the View icon.
How to View Standard List View in CentraHub CRM?
How to View Standard List View in CentraHub CRM?
1.Click on the [Module] tab. (E.g., Lead, Campaign, Account, Contact, etc.)
Note: Campaign module is used as an example. Standard List View can be applied for all other modules following the same procedure.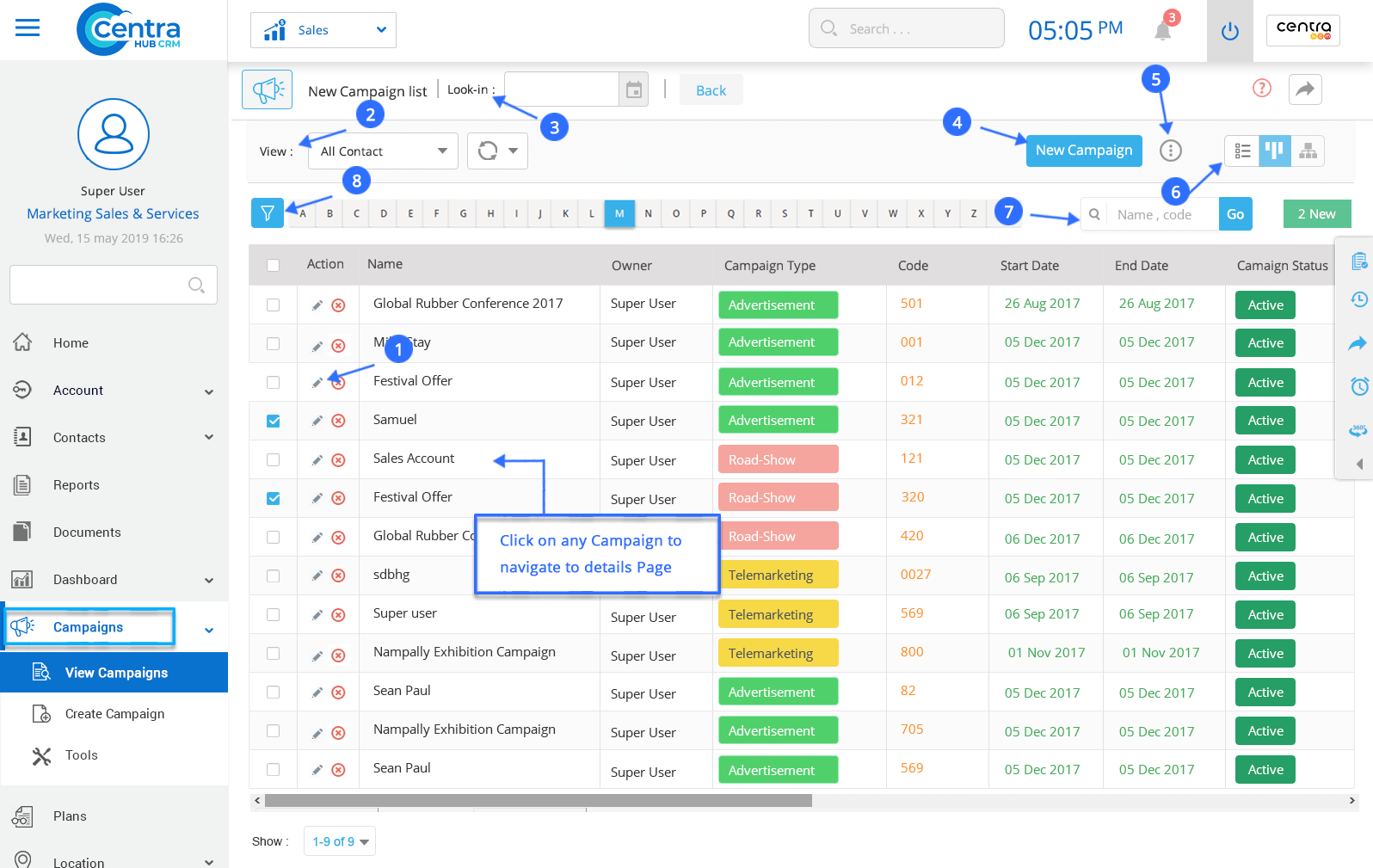 1.In the [Module] home page, you can check information in the Standard List View format.
(Note: Campaign standard list view is used as an example)
Standard List View Criteria:
The following are the list of fields in Standard List View
Edit
To edit the [Module] details.
View
To view all the types of [Module] or select from the drop-down list.
Look in
To sort the [Module] created by the specified user.
New Module
Create a new [Module] from the view page.
Action(3 dots)
To perform various kinds of activities.
Split
To view the [Module] list in the split-screen format.
Search
To search the required [Module].
Filter
Find [Module] using different filters.
Didn't Find an Answer?
Get in touch with us for details on setup and additional custom services pricing
CONTACT US
Book your slot for a detailed Product Tour with our experts!