Allocate Your Resources Effectively to Maximize Your Business' Profits
Employee Transfer Management
CentraHub HCM offers robust employee transfer management tools to simplify relocating or shifting employees within your organization. With a user-friendly interface, it enables HR professionals to initiate, track, and streamline employee transfers effortlessly.
With movements and allocation software, automate your transfer requests, approvals, and documentation to enhance the operational efficiency of your HR department. The employee activity tracking software ensures compliance with employment regulations and offers historical data recording for audit purposes. Additionally, it also provides real-time insights into workforce movements, facilitating better decision-making and resource allocation.
Promotion and Demotion Handling:
CentraHub HCM excels in managing employee promotions and demotions, a critical aspect of HR management. It facilitates the entire process, ensuring a smooth transition when your employees are elevated to higher positions or adjustments are needed for a lower role. This includes not only updating job titles and responsibilities but also handling necessary changes in compensation and benefits.
CentraHub HCM streamlines salary adjustments, making it easier for HR professionals to reflect changes in the real-time allocation system accurately. This ensures that employees are compensated appropriately, aligning their salaries with their new roles, ultimately enhancing workforce satisfaction and organizational efficiency.
Asset Allocation and Asset Returns
CentraHub HCM simplifies asset allocation and management for businesses. With this integrated system, organizations can efficiently allocate assets to employees, whether company laptops, mobile devices, or other equipment. Furthermore, the system facilitates asset tracking and return processes, ensuring accountability and compliance. This streamlines the entire asset lifecycle, from allocation to eventual return, enabling businesses to optimize resource utilization, reduce losses, and maintain an organized record of assets, ultimately contributing to cost efficiency and enhanced operational productivity.
Change in Job Roles
CentraHub HCM's versatility extends to supporting comprehensive modifications of an employee's role within the organization. This capability empowers your HR departments to seamlessly adjust job descriptions, titles, and responsibilities, aligning them with evolving organizational needs. By providing a user-friendly interface and automation tools, the HCM solution simplifies the process of updating employee profiles, ensuring that changes are accurately reflected throughout the workforce allocation software.
Whether it is a change in job title, new responsibilities, or an entirely different role, CentraHub HCM allows you to adapt your workforce structure with ease, enhancing efficiency and maintaining a well-organized and up-to-date employee database.
Employee Asset Management
With CentraHub HCM, you can seamlessly align employee skills and competencies with the demands of their new roles or assignments. This dynamic feature ensures a perfect match between an employee's capabilities and the specific requirements of their job, fostering enhanced productivity and job satisfaction. By pinpointing skill gaps, the automated allocation software solution facilitates tailored training and development plans to bridge these deficiencies, bolstering employee performance. This holistic approach streamlines HR processes, enriches career paths, and drives organizational growth. It's a powerful tool that optimizes talent management, fostering an agile and highly skilled workforce ultimately contributing to the company's success.
Budget and Cost Control
CentraHub HCM includes advanced budget allocation tools beyond workforce management; they are indispensable for financial planning. These features allow organizations to meticulously track the financial implications of employee movements and resource allocations. By doing so, they can manage budgets more effectively, ensuring that all personnel changes align with the financial constraints and objectives of the organization. This granular level of financial oversight enables HR and finance teams to make informed decisions, preventing budget overruns and optimizing resource allocation. The resource allocation software empowers your organization to balance talent deployment with fiscal responsibility, fostering financial stability while strategically nurturing its workforce.
Employee Clearance
Employee clearance management tools in CentraHub HCM simplify and automate the offboarding process. With this feature, your HR teams can efficiently manage tasks such as equipment returns, access permissions, and documentation completion when an employee leaves the organization. It ensures a smooth transition while maintaining compliance. From revoking system access to tracking returned assets, the system streamlines the workflow, reducing administrative burdens and enhancing security protocols during employee separation.
Verticals
Workforce
Payroll

Recruitment
Training
Appraisals
Integrations
Testimonials
31,653+ Users from 17 Countries
Grow their businesses with us.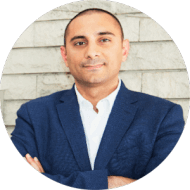 Alan Sakr
GM, Consent Group
The Centra CRM software has given us a centralized view on your business and control everything we do.
Juan Dorfling
Director, AIES
It is not a difficult system to learn. The quality of training that was provided for staff at head office was good and they now enjoying on the system.
CRM Software that's easy to implement and use
Sign up for a free account and grow your business
TRY NOW
No Credit Card Required