Transparent and Reliable Employee Performance Management Software
Key Performance Indicators (KPI)
Define KPIs for employees and use automated tools to measure performance. With CentraHub HCM, you could measure individual KPIs as well as team and division KPIs along with reports and analysis for clarity.
Outline project-specific KPIs to measure the success rate and contribution of each employee. Ensure all KPIs are concrete, measurable, reachable and relevant to your organizational goals.
Key Performance Areas (KPA)
CentraHub HCM drives efficiency through its smart applications to define employee performance evaluation metrics. Unlike legacy HCM systems, our software takes into account all relevant data and enables you to control the Key Performance Areas (KPAs) on all levels.
Maximize productivity by introducing KPAs that boost efficiency and accountability. Win the trust of your employees by making KPA metrics and evaluation transparent through CentraHub HCM.
Performance Metrics
As the top-notch employee performance management software, CentraHub HCM lets you define employee performance metrics and integrate them with appraisals. This integration would end the usual complications that arise during periodic appraisals.
You could use an existing template of key employee performance metrics, customize them or create a new set of metrics to measure performance that suits your requirements.
Goal Setting and Tracking
Do you often face flak from employees for irregularities in employee goal setting and tracking? Our smart application would help you overcome such challenges and let you track employee goals with ease and effectiveness.
Allay the concerns of employees as well as managers by setting clear goals right at the beginning of the evaluation period. Track even minute steps taken towards goal completion and analyze contribution for reliable evaluations.
Automated Goal management
Attain total freedom from the burden of manual tracking of goals and performance. Use our software's in-built performance management system to track goals automatically. All you have to do is define the goals, KPIs, KPAs and their respective weightage.
The employee performance management software tracks all operations and ensures no tasks are overlooked while computing and evaluating goal completion.
Appraisal Questions
Does your appraisal process suffer from lack of relevant information? Do you feel that you don't have critical data based on which you could take important appraisal decisions? Deploy our employee performance management software to end this ambiguity right away!
Use our HCM software to prepare and disseminate the most relevant performance appraisal questions that would result in insightful responses, helping you take decisions backed by data.
Questionnaire Management
Choose from a defined set of templates or create new sets of questionnaires from the application's performance management tools. You could set different types of questions including multiple choices and ratings to get the most accurate responses from employees.
The questionnaires could be seamlessly integrated with the appraisal and performance evaluation tools, helping you consolidate relevant data easily.
Review Cycles and Self Evaluation
Appraisal cycles that are too far apart may result in employee dissatisfaction and affect its efficacy. With our application, you could define employee performance review cycles at the right time and automate the process so that it does not remain dependent on HR executives.
The self-evaluation processes are designed to smartly engage with the employees and nudge them towards action.
Weighted Performance Measures
Data-backed and transparent processes in performance evaluation not only build trust but also play a vital role in bringing the top performers to the notice of the management.
With our HCM software's weighted performance measures, you could measure the performance of each employee accurately and view their contribution towards projects and ROI.
Peer Appraisals
While data-based evaluation tools are critical in appraisal management, employee peer appraisals also play a critical role as they provide the human input to the managers and decision makers.
This human input through peer appraisals is invaluable as it often determines how an employee would fit in a new role and their ability to manage and work with others.
Employee Appraisal through ESS
Our HR solution is also loaded with a comprehensive Employee Self Service Portal (ESS) that could be used to communicate with employees and disseminate information and questionnaires related to the appraisals.
The ESS is supported on mobile devices so that employees could be reached and can complete the appraisal formalities with relative ease.
Verticals
Workforce
Payroll

Recruitment
Training
Appraisals
Integrations
Testimonials
31,653+ Users from 17 Countries
Grow their businesses with us.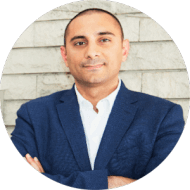 Alan Sakr
GM, Consent Group
The Centra CRM software has given us a centralized view on your business and control everything we do.
Juan Dorfling
Director, AIES
It is not a difficult system to learn. The quality of training that was provided for staff at head office was good and they now enjoying on the system.
CRM Software that's easy to implement and use
Sign up for a free account and grow your business
TRY NOW
No Credit Card Required