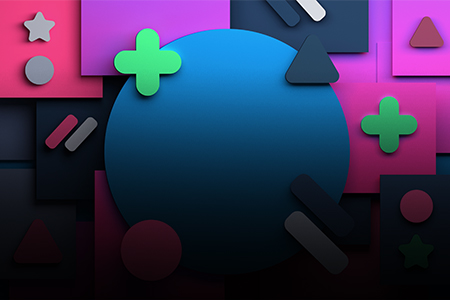 How to Set a Print Layout for Any Module in CentraHub CRM?
How to Set a Print Layout for Any Module in CentraHub CRM?
1. Access the CentraHub CRM settings. Type 'Print layout' in the search box.
2. Access the drop-down list of module customization. Choose the desired module and click on its option for print layout.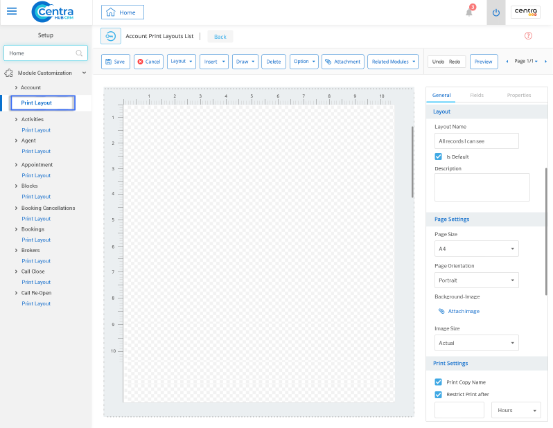 3. Click on New Print layout in the module's page layout list.
4. On the New Module page layout, enter the relevant details.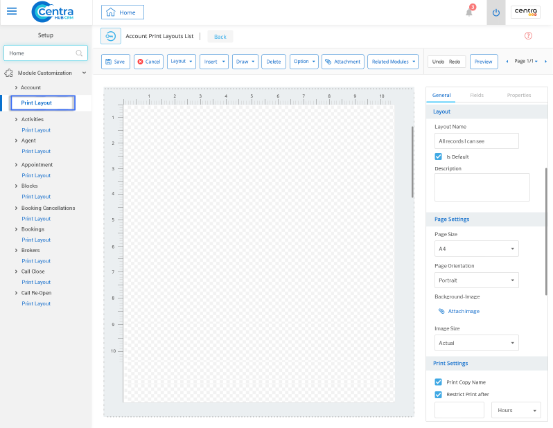 Field Specification of the Module's Print Layout:
Layout Name
Enter the Print Layout name.
Is Default
Set as default if you want to use it as standard Print Layout for the selected module.
Description
Enter the description related to the Print Layout.
Page size
Set the size of the page from the drop-down list. You could define a specific size if you choose the 'custom' option.
Page orientation
Select the page orientation for the Print Layout from the drop-down list.
Background Image
Attach image for the Print Layout background.
Image size
Select the Print Layout image size from the drop-down list.
Role specific
In the print settings, you could set role specific conditions for the print option.
Font
Set the font family for the Print Layout of the data.
Didn't Find an Answer?
Get in touch with us for details on setup and additional custom services pricing
CONTACT US
Book your slot for a detailed Product Tour with our experts!