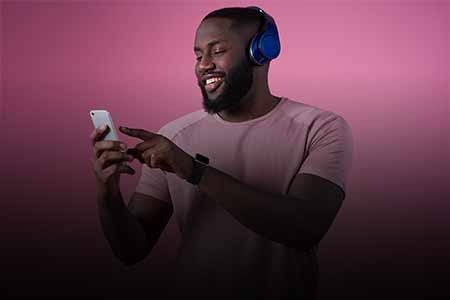 How to Setup CentraHub CRM Mobile Configuration
How to Setup CentraHub CRM Mobile Configuration
1. Go to settings of CentraHub CRM. Type Mobile in the search box on the left side of the screen.
2. From the drop-down list of Mobile App, click on Mobile Configuration.
3. Click on New Mobile Configurations on the Mobile Configurations page.
4. On the New Mobile Configurations window, do the following:
Field Specification of New Mobile Configuration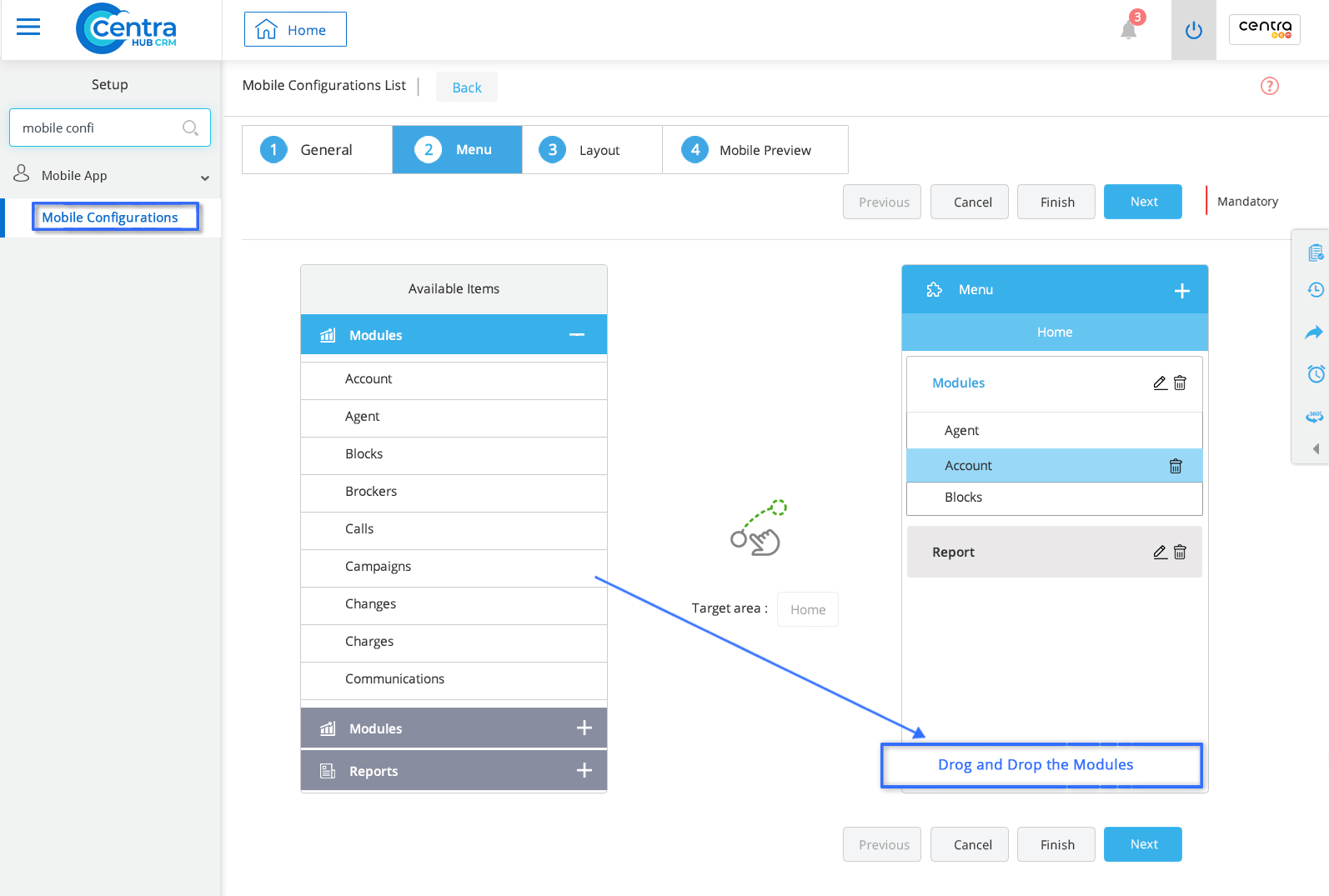 Name
Enter the name of the Mobile CRM application.
Select Role
Select the role from the drop-down list.
Description
Add a description related to mobile CRM.
Active
Select the Active checkbox for activating the mobile application.
Menu:
Drag and drop the modules from the available items to the Menu.
Layout: Set the layout for modules in Mobile CRM.
Select the Page Layout from the drop-down list. [Similarly, you select the Layouts for List, Business Card and Print].
Select the Landing Screen of Mobile CRM from the drop-down list of Home Page view.
Select the dashboard type to display on the Mobile CRM screen.
Mobile Preview:You can view how the CRM Screen looks on Mobile.
Didn't Find an Answer?
Get in touch with us for details on setup and additional custom services pricing
CONTACT US
Book your slot for a detailed Product Tour with our experts!