Steps to Attach Notes/Documents in the CentraHub CRM
Steps to Attach Notes/Documents in the CentraHub CRM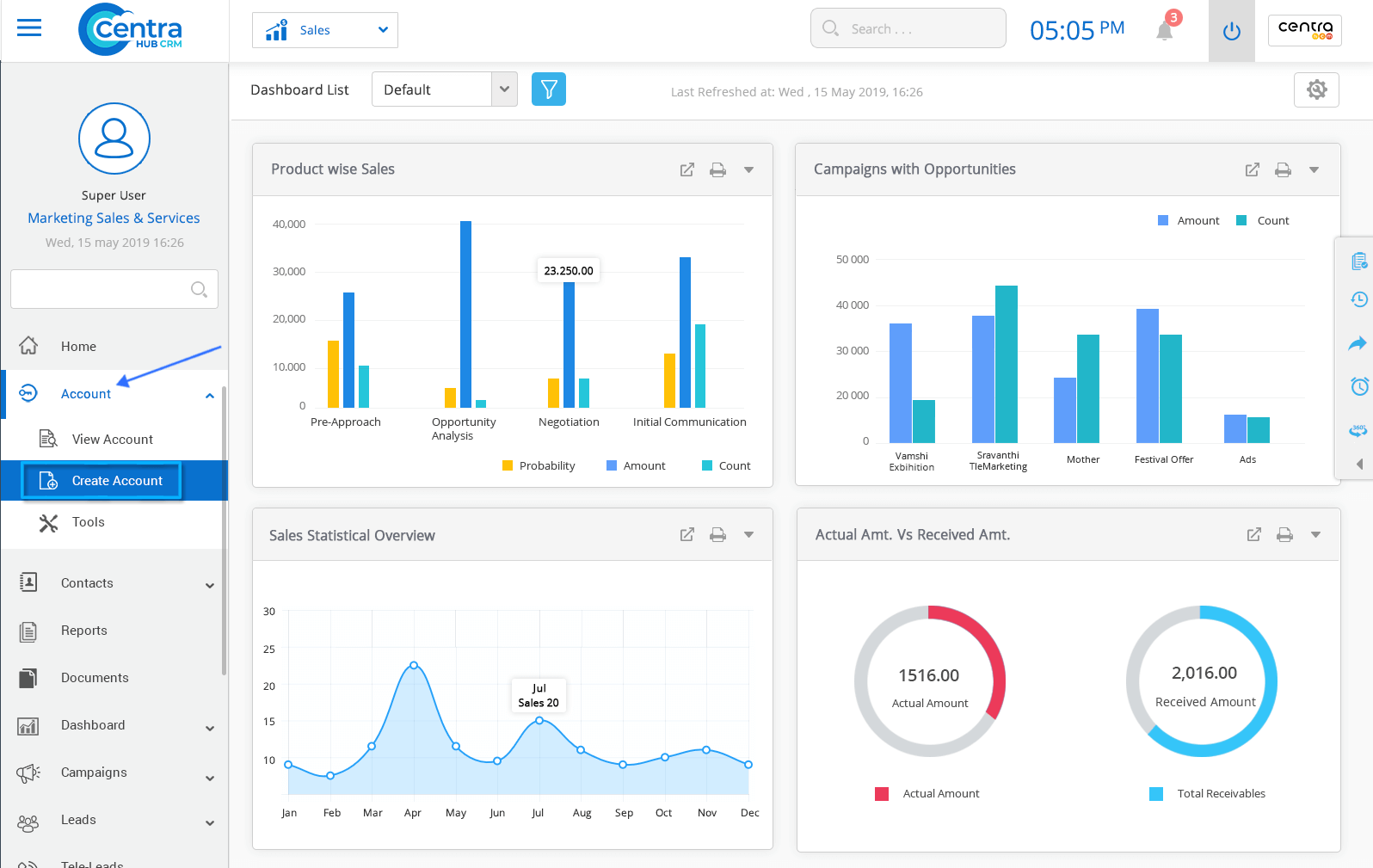 1. Select the [Module] in the Search Box below CentraHub CRM Icon.( Module refers to Accounts, Leads, etc.,)
2. On the Homepage [Module], click on any individual record to view detailed information.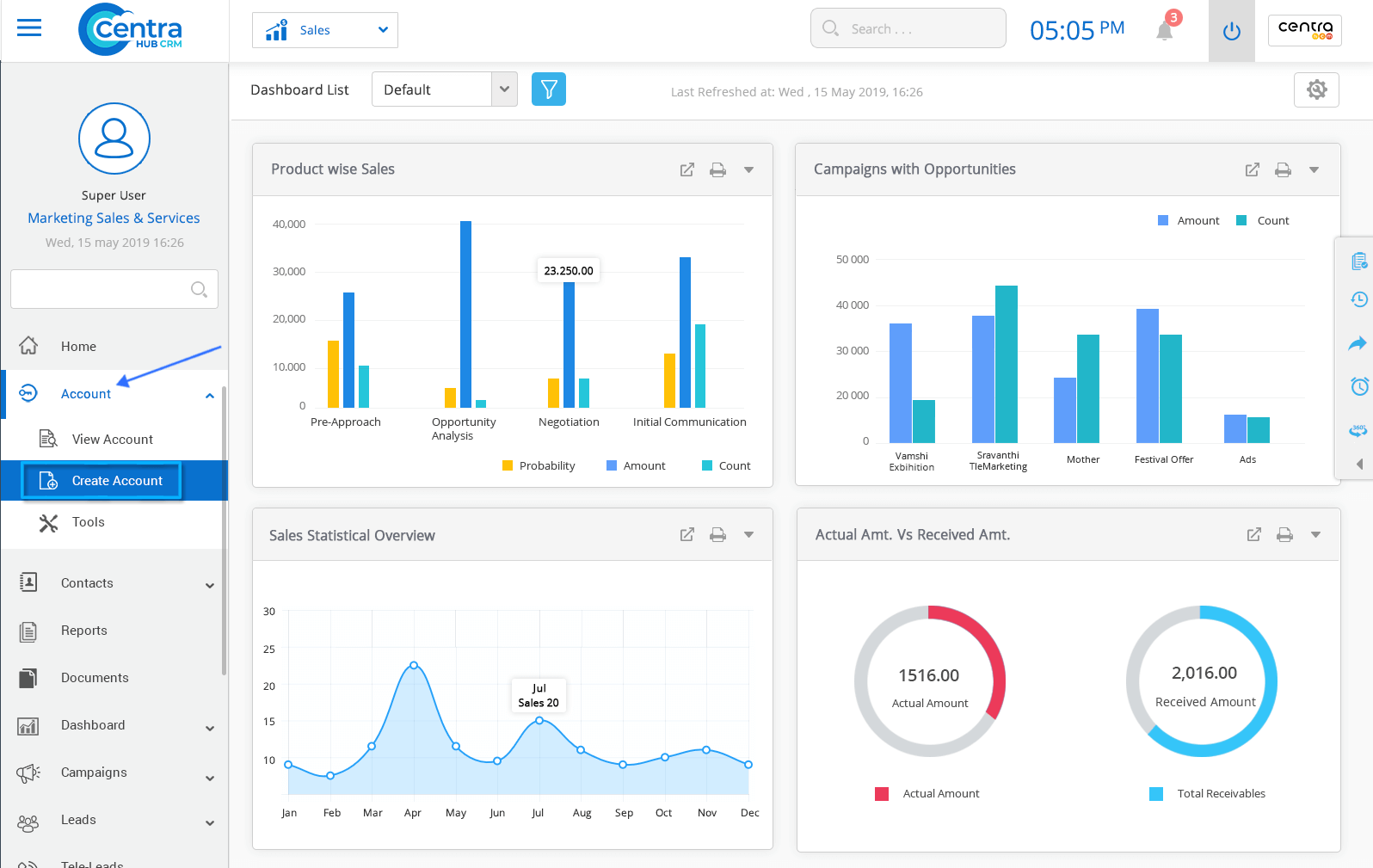 3. Under the Related Lists in the detailed information page, you can view recorded documents.
4. Click on Action button to create New Notes/Documents.
5. Click on New Document to enter the relevant details.
Field Description for Attaching Notes.
Attach file
Select the documents and attach the files for the record.
Title
Enter a title for the document.
Description
Enter the description related to the document.
Global document repository.
Click on the checkbox to save the document in the global repository. [Access these documents anytime, anywhere]
Didn't Find an Answer?
Get in touch with us for details on setup and additional custom services pricing
CONTACT US
Book your slot for a detailed Product Tour with our experts!