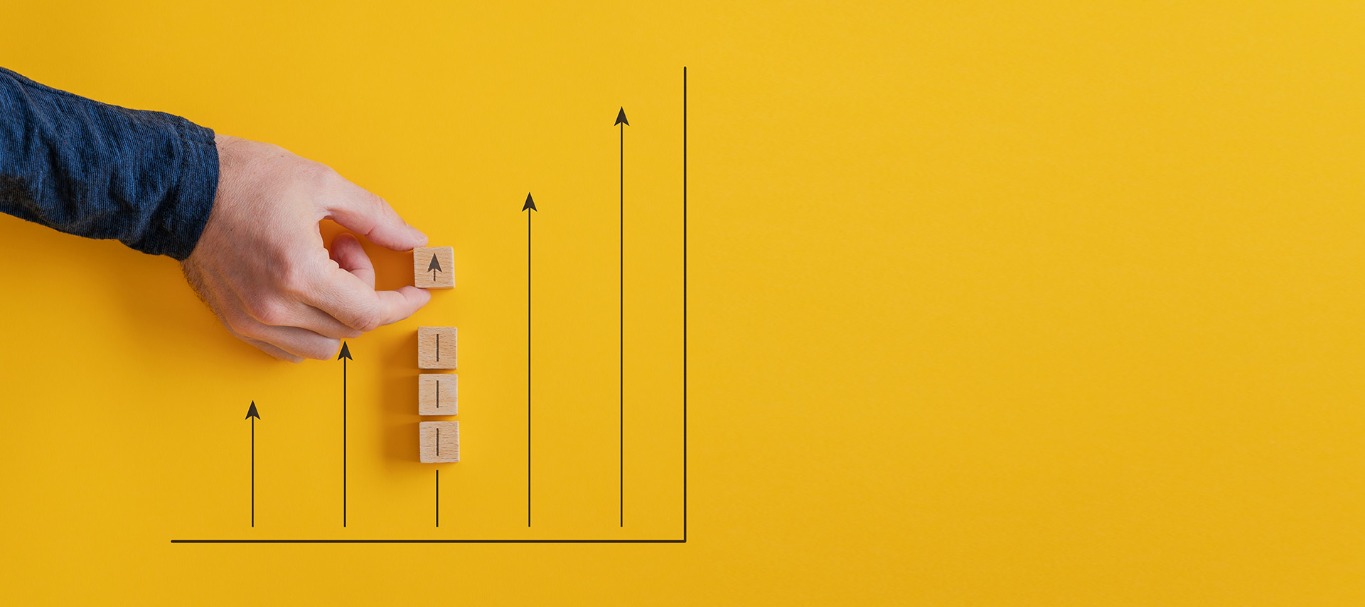 How to Optimize your Sales Forecasting Process
Forecasting has become an essential element for your business. Sales forecasting is an important tool for businesses of any type and any size. A sales forecast is an approximation of the quantum of goods/services your company sells over a specific period for which the forecast is made. It enables business managers to estimate their profit and accordingly adjust their current resources and effort with the required ones.
However, accurate sales forecasting depends on the quality and quantity of your data. It also depends on the way you handle the data and analyses them. Nowadays, to make your forecast is easy, and accurate through several CRM software are available in the market. You can optimize your Sales Forecasting process by using good quality CRM. The following are a few steps which are discussed below in detail.
What is Sales forecasting
Sales forecasting is defined as the process that makes possible a business entity to estimate its future sales. It is an approximation of sales volume that a company can most possibly attain within a given plan period.
Sales forecasting facilitates business entities to plan and adjust their course of operation in advance by respecting the estimated future revenue growth. It assists the business decision-makers to shape their business model.
Usually, sales forecasting employs historical data for forecasting their business growth. In the case of newly established companies who have fewer years of operation and a small pool of data may substantiate their estimation and enhance its value by considering macro factors like economic trends, industry-wide comparisons, and market trends.
Benefits of conducting sales forecast
Sales forecasting is very vital and a key element in running your business. It helps companies like you to develop and advance their strategic plans by enhancing their understanding of the trends in the marketplace.
The forecast obtained from your sales force is a very vital piece of information that enables you to manage different phases of your business in a simulated environment. Sales forecasting is a fundamental element of the financial planning of a company. It's a self-evaluation tool that facilitates you to cleverly predict future performance by utilizing the past and current sales statistics.
There are several benefits of conducting Sales forecasting. Some of the important benefits are outlined below.
Make informed business decisions so that you can initiate full proof initiatives.
Predict short-term and long-term performances to enable you to check, adjust, and move in the right direction.
Predict attainable sales revenue targets.
Allocate resources optimally and resourcefully.
Plan for future activities and growth across all departments. (HR, investment, marketing, etc.)
Provides a better understanding of managing workforce by a company. It can allocate salespersons in the desired areas of the sales operation
Helps in managing cash flow and resource allocation as you know your possible target which needs to be achieved.
It enables a company to allot its internal resources effectively.
Facilitate companies to acquire investment capital.
Length of Sales Forecasting
Time is a crucial factor in sales forecasting. Hence, you need to forecast for a specific period as per your nature of the business, business cycle and expected growth trajectory.
Sales forecasting can be divided into two types based on the time factor.
i) Short term forecasting
Here, sales forecasting is done for a relatively short period. The period could range from one month to one year, depending on market fluctuation. The purpose of Short Term Forecasting is to adjust product quantity and smooth supply of input materials. It helps in planning your requirement for finance, man, material, and machinery. You can minimize the expenses and optimize resource use with the help of such forecasts.
ii) Long term forecasting
Long term forecasting is generally done for a longer period. It may range from 5 years to 20 years. According to your business, products/ services, and expansion policy, the period of long-term forecasting is determined. The purpose of Long Term Forecasting is usually undertaken to manipulate the quantity of production, streamline the supply of input materials, expand / branch out, and closure of non-performing branches/units as per your business. You can make better long-term HR, operational, and financial planning.
Historical sales data and its importance
Sales forecasting is impossible without the use of historical data. Without knowing the statistics/ information about past performance, how could anyone predict the future performance of a business? Historical data consists of financial statements, market trends, client invoices, and other relevant information.
Sales history data is very much required and essential for sales forecasting. Historical data helps the analysts to find out the recent sales trends to make out cycles in sales revenue or patterns of purchasing behavior. These data also make it possible to understand the trends in respect of products, geographies, seasons of the year across various customer categories. The analysis of these data is vital before the launch of new products, acquiring new territories, and formulating a strategy.
Choosing the Mod Quantitative and Qualitative Forecasting Process
Sales managers are exposed to mainly two types of sales forecasting, namely quantitative methods of sales forecasting and qualitative methods of sales forecasting. The best ways to have advantages and utilities let's embark to explore the differences in how and why to choose these methods for your business advantage.
Quantitative Methods of Sales Forecasting
Quantitative Methods of Sales Forecasting is founded on some mathematical models, which use objective sets of sales data to foretell likely revenue increases in the future.
When historical sales data is available for then, you can use Quantitative Sales Forecasting Methods. These methods depend mainly on quantitative data and are objective-oriented. This method is useful for large companies that have sufficient historical (quantitative) data.
Quantitative Methods of Sales Forecasting
Qualitative Sales Forecasting Methods are based on feedback, emotions, or opinions from people usually within the related industry. These methods depend mainly on qualitative data and are subjective oriented. Qualitative sales method uses qualitative information collected through expert opinion, intuition, focus group discussions, market research reports, and information from the Delphi method. These kinds of techniques are useful for companies when they are setting their feet in a new market. This is also useful for new companies/ start-ups that have no/negligible quantitative data for the past years.
Validation of Sales Data
Sales forecasting mainly depends on accurate historical data. In most cases, quantitative data is used. Whether it is quantitative or qualitative data/ information, the accuracy of them is utmost necessary for an effective sales prediction. There could be errors and ambiguity in your data if it's too large or has multiple indicators across different facets of sales endeavor. That's why validation of sales data is required otherwise irrespective of your sincere effort it would be difficult to get reliable forecasting. The Forbes Insights and KPMG report "2016 Global CEO Outlook," states that an astounding 84% of CEOs are worried about the quality of the data.
Sales forecasting can affect your operational planning, financial planning, and marketing planning. The result shapes your budgeting, deployment of personnel, and expansion policy. Therefore, it's crucial to have a high level of accuracy in forecasting.
The collection of data is a continuous process. It's not a onetime affair. Continuous, timely, and correct update of data by your sales team is a must. You must understand that historical data should be an indispensable piece of the data collection process.
You can't depend on spreadsheets to manage customer data/information. Validating data across multiple databases is a terrifying experience for many. The solution is an integrated CRM that is entirely used by every person concerned in your sales endeavor. CRM would enable you to consolidate customer information and documents into a single CRM database. This enables financial/sales managers to have easy to access quality sales data that is uncomplicated to manage and manipulate. Several good players in the fray provide CRM software solutions. Some noted CRM providers to consider are Salesforce, CentraHub, Sugar, SAP, Oracles, Pega, etc.
Measure and Adjust
You can measure the sales activities of your company. But the real crux lies in deciding upon what and when to track. When you have loads of data and information from different sources, it is hard to streamline your focus and go through them to analyze them. Thankfully several useful sales software tools are available. You need to use sales metrics and analytics and take advantage of them.
The analysis and results obtained from this software would enable you to measure your sales performance in a better way. The accuracy of the measurement depends on the quality of your data. Once you measure your sales performance, you can understand the loopholes in advance. Knowing this would make it possible for you to adjust sales endeavor so that your sales planning would bring enhanced outcomes.
Sales Forecasting: An Example
To make our discussion uncomplicated, let's illustrate an example of a Sales Forecasting. Here we'll discuss how the forecast is made for a definite period.
Fundamentally, sales forecasting entails the following calculations:
The amount you've earned until now
The additional amount you are planning to earn
Getting the forecast amount in a given year (by adding them both)
Forecasts are typically made for different periodicity like weekly, monthly, bi-monthly, quarterly, half-yearly, and annually. Let's take a monthly period for the calculation.
Monthly run rate: Per month, average sales revenue till now in the concerned year. This is going to be the base of our calculation for sales forecasting.
The calculation is made like this: Sales revenues so far /several months up to now.
Example: Suppose your current total sales revenue up to April is USD $24,000. To find out the monthly run rate, you have to divide the value with 4 (as 4 months has been passed till now).
So the monthly run rate is USD $6,000.
Forecasted monthly sales: Expect Sales revenues to be earned by you from the leftover months.
The calculation is made like this: Monthly run rate x no. of remaining months in the concerned year.
Example: USD $6,000 (monthly run rate) x 8 months (May to December) = USD $48,000
Forecasted annual sales: Expect Sales revenues to be earned by you from the leftover months.
The calculation is made like this: Sales revenues to date + Forecasted monthly sales.
Example: USD $24,000 (Sales revenues to date) + 8 months (Forecasted monthly sales) = USD $24,000 + USD $48,000 = USD $72,000/-
Although the example looks too simple and uncomplicated, the real scenario could be complex as there are several other variables (length of the forecasting period, sales cycle, etc.) that need to be considered.
Conclusion
Forecasting plays a key role in long-term business planning for companies. By knowing the sales trend is very important in achieving your targets which in turn helps in increasing revenue generation. Accurate forecasting entails business managers to understand what needs to be done across different departments to realize the target. Forecasting influences personnel deployment, resource allocation, HR needs, etc.
An error-free sales forecast enables you to grow your business in a planned way. Of course, there could be a little deviation in the net result…sifting away from your forecast. Nevertheless, it is highly useful and paves ways to move in the right direction. As discussed above, you need to have quality data for a substantial period across different variables that affect your sales.
You should use CRM so that you can easily manage your sales data and analyze them effortlessly. Sales forecasting is a fundamental component of business management. It's up to you, how you are using sales forecasting as a tool to gauge your future sales and accordingly act and adjust your efforts now to get your desired result. So you should follow the above-discussed steps efficiently along with employing CRM software to Optimize Your Sales Forecasting Process.
Sign up for a free account and grow your business No credit card required
Try Now