Sales Performance Management
Sales Performance Management
Track, measure and analyze sales data with the best lead tracking software. Receive real-time updates and track individual sales reps' performances with ease.
a. Track leads throughout your sales pipeline
From the minute a lead is entered in the sales CRM, track and record every activity of your prospects and monitor their status through each phase of your sales pipeline.
b. Monitor individual sales performance
Not every sales rep has an equal ability to convert deals. Ensure you monitor each sales rep's daily activities and evaluate their selling skills with our instant performance reports and train the less-experienced reps to sell better over time.
c. Sales Gamification
CentraHub CRM leverages sales tracking tools to help your team perform better. Encourage your sales reps to compete in a healthy environment by appreciating their efforts through the sales dashboard. CentraHub CRM's sales leader board displays individual rep's target details to highlight the most productive sales performance.
Opportunity Management
Opportunity Management
Manage opportunities to maximize productivity with CentraHub CRM's sales lead tracking software. Get a bird's-eye view of all your sales opportunities throughout your sales funnel in a single glance. Track each opportunity and draft personalized follow-up solutions which increase the likelihood of a sale. Create multiple sales pipelines and efficiently manage leads to never miss another opportunity.
Start Your Free Trial Today
Verticals

Asset Management

Automotive
Courier Management
Education

Facilities Management
Professional Services
Project Management

Real Estate
Retail
Testimonials
150k+ Users from 17 Countries
Grow their businesses with us.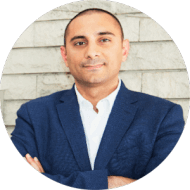 Alan Sakr
GM, Consent Group
The Centra CRM software has given us a centralized view on your business and control everything we do.
Juan Dorfling
Director, AIES
It is not a difficult system to learn. The quality of training that was provided for staff at head office was good and they now enjoying on the system.
CRM Software that's easy to implement and use
Sign up for a free account and grow your business
TRY NOW
No Credit Card Required