Create Sales Reports
Create Sales Reports
Much goes into preparing a sales strategy in an organization. Our sales dashboard CRM software allows decision-makers to evaluate past sales performance and current sales metrics to utilize the data to set higher future benchmarks effectively. With the comprehensive sales reports, monitor and evaluate every step of the sales process to maximize productivity. Team leads can constantly monitor team performance on their software dashboards and provide the right support where required.
Sales Pipeline Analysis
Sales Pipeline Analysis
A typical sales pipeline guides the leads from the initial stage of brand awareness to the final stage of purchase. The various stages involved in a sales pipeline are awareness, interest, consideration, intent, evaluation, and purchasing. Use our CRM software to generate sales reports for each stage and analyze your sales team's nurturing abilities for driving leads closer to purchase. Identify and seal loopholes with proper guidance and expertise to achieve maximum productivity.
Close Deals Faster
Close Deals Faster
Deals are potential business opportunities that, when nurtured to closure, reap profits. CentraHub CRM's sales order dashboards display the number of new deals registered, deals that require follow-up, untouched deals, closed deals, etc. Constantly monitor and schedule timely follow-ups by the right sales reps to close deals faster. Access reports that state the reason for winning or losing a deal. Understand your strong and weak selling points and prepare your sales team to fight back.
Sales Team Performance Reports
Sales Team Performance Reports
It is no secret that every organization has top-performing sales reps who generate the maximum portion of the revenues. What makes them such extraordinary performers? What is their secret sauce? If you ask them, they might not be able to give you an accurate answer because they would barely find time to track their progress. But with our robust sales reporting CRM software, you will be able to track and analyze every step of your sales process from a single dashboard.
Find out what sells best by monitoring your top-performing sales reps and train the rest of your team to reap better results.
Real-time Notifications
Real-time Notifications
Sales reps often work extra hours outside your office premises. Use CentraHub CRM to provide them instant access to real-time information and help them stay up-to-date on business operations. Send emails, desktop notifications, and mobile phone alerts to the selected members. Utilize its advanced dashboard features to enhance team collaboration and encourage team participation.
Custom Executive Sales Dashboards
Custom Executive Sales Dashboards
Choose from a wide range of sales metrics to customize your sales dashboard. Monitor and segregate your sales activities according to your sales pipeline timeline, track the sales funnel for individual user performance, monitor call reports and lead development graphs, etc., all on a single sales dashboard. Access to real-time sales team performance analysis right on your sales dashboard encourages gamification. Promote a healthy, competitive environment to maximize team performance and productivity.
Start Your Free Trial Today
Verticals

Asset Management

Automotive
Courier Management
Education

Facilities Management
Professional Services
Project Management

Real Estate
Retail
Testimonials
150k+ Users from 17 Countries
Grow their businesses with us.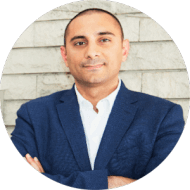 Alan Sakr
GM, Consent Group
The Centra CRM software has given us a centralized view on your business and control everything we do.
Juan Dorfling
Director, AIES
It is not a difficult system to learn. The quality of training that was provided for staff at head office was good and they now enjoying on the system.
CRM Software that's easy to implement and use
Sign up for a free account and grow your business
TRY NOW
No Credit Card Required