Create and Manage Product Catalogs
Create and Manage Product Catalogs
CentraHub's product management software bridges the gap between the manufacturers and consumers by providing an online platform to display product catalogs at the most affordable rates. From small businesses to large enterprises, all organizations invest tons of money on product information management software. We help you reduce your expenses by eliminating the need of having disparate software for different functions. With CentraHub CRM, you could create product or service catalogs that display complete information such as available stock, prices, delivery time, shipping details, etc. under a single platform and automatically alert your vendors as soon as an order gets placed.
Group Products and Streamline Product Categories
Group Products and Streamline Product Categories
Enhance customer experience by organizing your products through our sophisticated product management tools. Group similar products together, based on predefined custom product attributes to enable easy and trouble-free access. Break down your inventory into different categories and create customizable product categories such as apparel, footwear and accessories, etc. to simplify the shopping experience.
Quick Search Options
Quick Search Options
Regular online shoppers directly search for their desired products through search bars. Provide your customers with access to recommendations and help them find recently searched items through our easy-to-locate search bar. Cut through the clutter of unwanted products and service-related information through our robust search bar to enable easy navigation.
Create Price Books
Create Price Books
Create price books that describe the pricing details of all the items registered on your product management system. Build custom price books with various pricing models and set up volume-based discounts. Enable location-based pricing to manage products whose prices may vary depending on the territory of purchase. CentraHub simplifies all the pricing processes with easy-to-use, drag-and-drop options, helping users create price books with minimal effort.
Collect Orders and Process Payments
Collect Orders and Process Payments
Collect orders and instantly process payments through CentraHub CRM's robust product management software. Generate quotations, purchase invoices and sales orders through product management tools and send them to your prospects with a single a click. Trigger emails, notifications and alerts whenever necessary and simplify the process of online payments. Store and record transaction details and feedback of each contact in your database to leverage this information for future campaigns.
Start Your Free Trial Today
Verticals

Asset Management

Automotive
Courier Management
Education

Facilities Management
Professional Services
Project Management

Real Estate
Retail
Testimonials
150k+ Users from 17 Countries
Grow their businesses with us.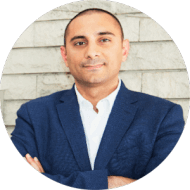 Alan Sakr
GM, Consent Group
The Centra CRM software has given us a centralized view on your business and control everything we do.
Juan Dorfling
Director, AIES
It is not a difficult system to learn. The quality of training that was provided for staff at head office was good and they now enjoying on the system.
CRM Software that's easy to implement and use
Sign up for a free account and grow your business
TRY NOW
No Credit Card Required