Assist Buyers with Accurate Product Information
Assist Buyers with Accurate Product Information
CentraHub CRM's value-based pricing software solution is loaded with features to assist buyers in accessing product information. Add products, describe features, list their prices, and quote availability all in a single document. Create filters like product name, product number, etc. to search for products using shortcuts.
Gain access to CentraHub CRM's standard fields or create custom fields in product price books to offer your customers complete information. Design price books with a simple user interface so that buyers could self-educate themselves and experience hassle-free shopping.
Create Custom Price Books
Create Custom Price Books
CentraHub CRM's price books could be customized with various pricing and discount models that best suit your business requirements. Create slots for pricing details with the help of dropdown menus to select and unselect an appropriate pricing model.
Create volume-based discount models for individual products of your choice with 'from' and 'to' as well as discount percentage definition. Attach documents to your sales price books to educate buyers on product information. You could also create individual price books and clone them for further modification.
Enable Location-based Pricing
Enable Location-based Pricing
A product may vary in price depending on its location of sale. CentraHub CRM offers the facility to customize product prices according to the location. Assign two or more price tags to a single product and categorize it based on the location of the buyer with the help of custom fields to enable full transparency.
Import and Export Data
Import and Export Data
Save time and effort by seamlessly importing external data into CentraHub CRM's sales price books. Import product information, price lists and price books, etc. from external sources and edit them before you launch the final draft.
Export product details, price lists and discount offers from within the sales price books to address other business necessities.
Start Your Free Trial Today
Verticals

Asset Management

Automotive
Courier Management
Education

Facilities Management
Professional Services
Project Management

Real Estate
Retail
Testimonials
150k+ Users from 17 Countries
Grow their businesses with us.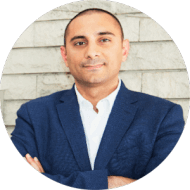 Alan Sakr
GM, Consent Group
The Centra CRM software has given us a centralized view on your business and control everything we do.
Juan Dorfling
Director, AIES
It is not a difficult system to learn. The quality of training that was provided for staff at head office was good and they now enjoying on the system.
CRM Software that's easy to implement and use
Sign up for a free account and grow your business
TRY NOW
No Credit Card Required