Lead Source
Lead Source
CentraHub CRM's opportunity management software ensures you capture and take advantage of every opportunity and convert it into a sale. Once a lead is registered, CentraHub CRM pinpoints its source and enables you to identify which piece of content or web pages are attracting leads. With its help, you could identify the sources that attract maximum leads and focus your marketing strategies on it to draw more prospects.
Organize and Store Deal Information in One Place
Organize and Store Deal Information in One Place
Juggling between multiple deals without the right tools and software could be tiresome. CentraHub CRM offers a centralized platform to unify all your deal management efforts. Create deals, track their progress, assign them to team members, create deadlines, and do a lot more to close sales faster. Streamline deal processing procedures and concentrate on closing deals while the CRM software takes care of redundant tasks.
Deals Pipeline Management
Deals Pipeline Management
CentraHub CRM simplifies deal pipeline management with easy deal tracking features. Create a custom dashboard which displays all your deals in one location. Save multiple deals and track/segregate them according to their status. Identify deals that require immediate attention and prioritize them to maximize productivity. Find out which stage a deal is in and monitor its progress throughout the lifecycle.
Create Quotations
Create Quotations
Manage opportunities and create quotations to drive deals closer to closure. CentraHub CRM's advanced opportunity management software automates the process of generating quotations and sales orders according to the deal stages. Prepare and send quotations right from the CRM, without any hassles or complications. Attach relevant documents from the library, price books and product catalogs which increase the probability of a sale. Send personalized quotations instantly to specific contacts, without having to restore to manual data feeding.
Sales Forecast
Sales Forecast
With a 360-degree view of opportunities provided by CentraHub CRM, you could accomplish much more than simply processing deals. The opportunity management software would enable you to estimate the number of sales, set targets to foster a competitive sales environment, define weekly, monthly and quarterly goals and also set benchmarks. Analyze business productivity by tracking lead status and team performance through the CRM's reporting tools.
Reports and Dashboards
Reports and Dashboards
Analyze and track your sales history and make informed decisions with our real-time reports and analytics. Get access to instant reporting capabilities on the customized dashboard, which would help you constantly monitor team performance. Identify high performing sales professionals and award them for their hard work and talent. Automate weekly, monthly, and quarterly reports and share them across various departments to keep everyone on the same page.
Start Your Free Trial Today
Verticals

Asset Management

Automotive
Courier Management
Education

Facilities Management
Professional Services
Project Management

Real Estate
Retail
Testimonials
150k+ Users from 17 Countries
Grow their businesses with us.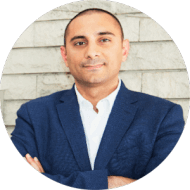 Alan Sakr
GM, Consent Group
The Centra CRM software has given us a centralized view on your business and control everything we do.
Juan Dorfling
Director, AIES
It is not a difficult system to learn. The quality of training that was provided for staff at head office was good and they now enjoying on the system.
CRM Software that's easy to implement and use
Sign up for a free account and grow your business
TRY NOW
No Credit Card Required